3.3 customized by a unit in Beijing × 2.1 meter red copper relief rosewood cabinet screen
---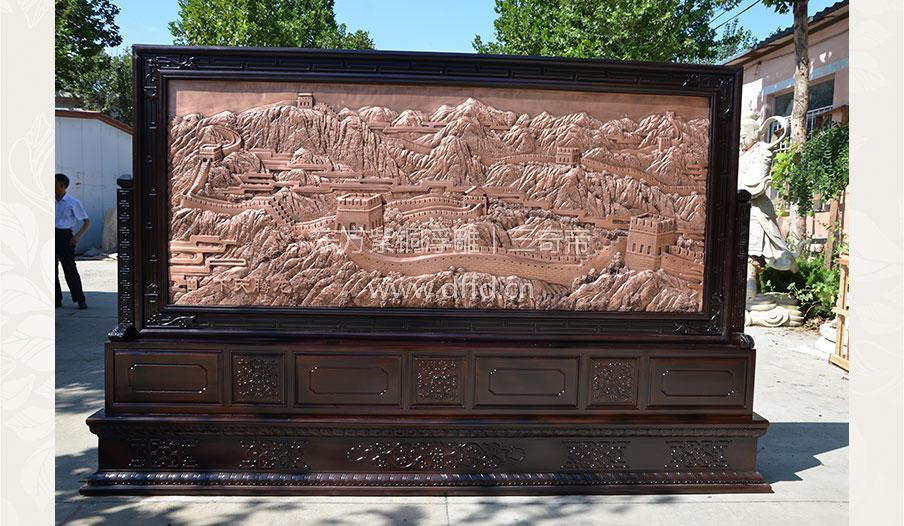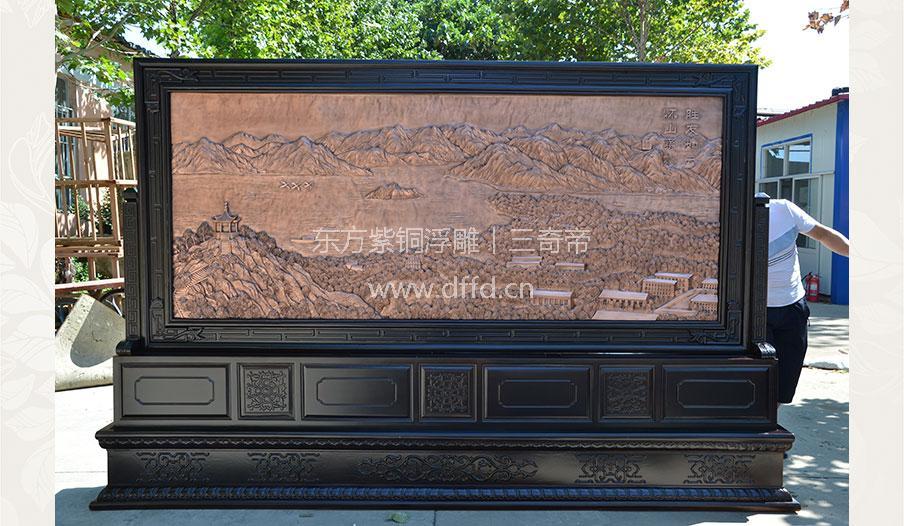 With the improvement of people's living standards and aesthetic tastes, copper decorative products are more and more popular among designers and consumers in the field of arts and crafts. In order to better meet the personalized customization wishes of customers and mass consumers in terms of product specifications, processes and materials, make copper decoration more widely used in home office, business travel hotels, garden scenic spots and other places, and beautify the living environment of the public, the company has established a customization department.
The staff of the Customization Department reached a consensus with customers through telephone, network tools and face-to-face negotiation and communication, and carried out budget quotation, pattern design, engraving and plate-making, production processing, surface processing of personalized products, as well as reasonable suggestions for the customer's installation project commission, and delivered to customers' satisfaction customized products.
Main copper product production processes: copper precision casting relief, traditional copper carving (i.e. hand forged copper) relief and three-dimensional sculpture, brass casting sculpture, copper plate etching, copper plate hand-carved gold-plated painting (gold carving), copper plate color printing, copper globe, rosewood red copper relief screen, and many other processes and technologies.
Business scope: to undertake copper decoration works for halls, temples (religious sites), copper relief murals, three-dimensional sculptures, Buddha statues, bronze plaques and couplets, red copper mahogany screens and tables series, metal and non-metallic craft gifts, etc.
Contact address: No.168, Gongye West Road, Jinzhou City, Hebei Province
Tel.: 15632353253 (WeChat)